Today is DAY 1 of Armchair BEA
INTRODUCTIONS
What is the name you prefer to use? My given name is Marie.
How long have you been a book blogger?

I haven't been a blogger very long. I started a

Booktube Channel

at the end of 2015 and decided shortly after that I would compliment it with a blog. I still find it difficult talking in front of a camera and turn to writing what I want to say. Plus it opens me up to meeting twice as many book friends ♥

Have you participated in ABEA before? Nope…this is my very first time.
Do you have a favorite book? I don't think I could ever pick a favorite book, there are just so many. So for this question I will pick the book that I read in 2016 that I surprising loved so much that I gave it 5 stars. Simon vs. the Homo Sapiens Agenda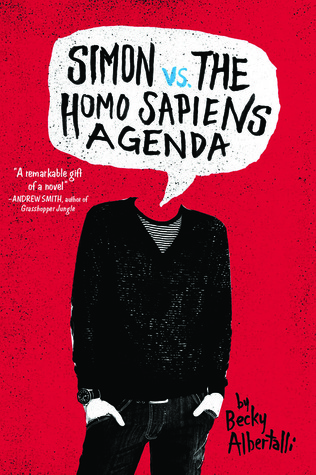 What is your favorite genre and why?

I don't have a favorite genre…I read everything. Of course, there are some things that I will reach before others. Non-fiction I am a bit more picky about. And I don't tend to reach for Historical Fiction that often. But if someone recommends a book, I'll pick it up without thinking twice. If you have ever checked out my TBR and other post you will see this.
 If you could create a playlist that reflects your bookshelf, what would be the first song you choose?
How do you arrange your bookshelves? Is there a rhyme or reason? Or not at all?

I don't do anything fancy. I try to keep series together but I don't have any big fancy shelves ~sigh~ most of the time I just put them where they fit since I have more books then I should #ABEAShelfie
 What is the most interesting thing that you have learned through your reading this year so far? Surprisingly, I have learned that I don't think much when I read. I am just in it for the fun. I have good intentions – sitting with my sticky tabs and notebooks, but then the next thing I know the book is done and I haven't written any good quotes or may any fancy notes.
 If you could choose three characters to have lunch with, who would they be and why? I'm sorry for this, since it is going to be a very common answer…but if I could have lunch with anyone it would be Harry, Ron, and Hermione because they are just friggin awesome together and look where they get to eat.
DISCUSSION
Our secondary topic focuses on diversity in books and the publishing industry. Whose voices do we see? Whose voices do we need more of? Where do we find representation lacking and what can we as bloggers do to address that? What about negative or stereotypical representation?
This is a difficult topic for me to discuss. I have only been in the reading world for a short time. Yes I read before, but it might have been 4-5 books a year and now I am reading 15+ books a month. I have never really looked much into the books I read before, and like I said above, I don't really read critically now. Yes I know I should.
Is the diversity being added into the books? I think authors are becoming more comfortable writing about different cultures, religions, and sexuality. But are we seeing enough of it? That I can't answer.
I have been recording everything I read, and what I have noticed from my reading list is that it has mainly been written by white males/females from United States. I think that we as readers should make an effort to expand our reading and read more diversely. But I also think as a blogger, that we can read and promote more authors that are not highly represented.
This might have been just an awkward ramble, but I do think it is an important topic that needs the attention.
What do you think? I would love to discuss this topic further.
I am not sure that I will get to everyone's post, but I will try. If you stop by and have done an Armchair BEA post, leave the link in the comments so I can check it out. Happy Reading.