I hope everyone is having a wonder Sunday. Every Sunday I will be linking my weekly recap to The Sunday Post, Talk of the Town, Saturday Situation, and Stacking the Shelves! These are amazing blogs, so please skip over and show them some love.
This week has been a busy blogging week. I participated in #BookBuddyAThon, #BoutofBooks, and #ArmchairBEA. There wasn't much left to do other then read and post. And I think I might have spent more of my time posting and reading post. Our car broke down this week so instead of stringing  myself from the rafters, I allowed myself to be consumed by the virtual world.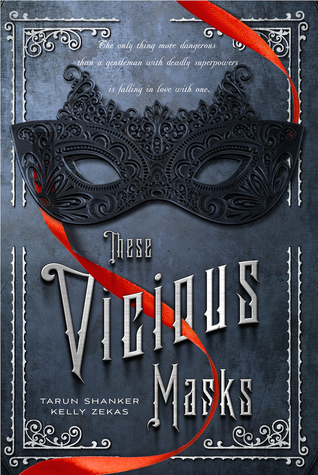 I am not completely sure what I will be reading next. In my Thursday post What's Next, I gave three options of what I should read next and so far this seems to be the winner. If you haven't seen that post, go check it out and let me know.
But as of right now, I'll be reading These Vicious Masks by Tarun Shanker and Kelly Zekas
COMING UP ON THE BLOG….
After last week of posting there probably won't be much this coming week, but you can always check out what happened last week because there was plenty.
[May 15] ArmchairBEA Wrap Up
[May 15] Bout of Books Wrap Up
[May 18] WWW Wednesday
[May 19] What's Next
[May 20] Friday Finds
I am sad to say that last week on booktube wasn't that exciting. I need to figure what content to post.
[May 9] Weekly Wrap-up :|| May #2
As for what to post this week…well, I'm not sure. I will post my weekly wrap-up for the week. Hopefully I'll have some time to do up some back log tags.
Once again I didn't buy any books…sort of. I did buy some from book outlet for the Mother's Day sale, they just haven't arrived yet. But there has been no other purchases, no library books, no free kindle books.
The only book I received this week was an ARC copy of There Will Be Stars by Billy Coffey.
Wow what a busy week. How was your week? If you have a weekly recap post it in the comments so I can check it out. Or if you have a post that you just loved and want to show it off, leave it in the comments as well 🙂 Happy Reading.