Title: Emma Brewster:Too Hot To Handle
Author: Mary Moriarty
Genre: Parnormal, Romance, Magical Realisim
Publisher: Enlarge Covers
Publication Date: October 2014
Pages: 148 pages
How did I get this book: Kindle Freebie
Description (Goodreads)
Emma Brewster comes from a long line of Brewster witches and she is not only a witch but a fire-starter witch. She is suppose to be able to control that element but so far she can't control much of anything when she comes in contact with a handsome man. Now why is she always bumping into that new, handsome man who just so happens to be a Fire Fighter. She has taken to wearing colored contacts and sunglasses, even on cloudy days so her eyes don't see him that clearly… but he always seems to be around. Boy is he hot… and oh drats there goes another fire cropping up!
Cas O'Halloran came to this suppose sleepy town to get away from the big city life, except once he bumped into that beautiful redheaded woman on that rainy morning at the bagel shop, his life has been anything but normal or low keyed. His Chief said there have been more unexplained little fires since his arrival than anytime in the history Cadwell Harbor. 'This once sleepy, picturesque town is constantly on fire'. So Cas wants to find out why, but he also wants to find out why of all women he is attracted to this red-head who wears sunglasses on rainy, cloudy days and if that's not bad enough, he feels electrified and alive when he touches her.
Cadwell Harbor will never see a quiet Halloween again if Emma Brewster and Cas O'Halloran have anything to do with it. Nor will it be left standing if those two don't settle down… one way or another.
My Thoughts
Emma Brewster tries all she can do to keep the fires from getting out of control especially when she comes in contact with Cas O'Halloran. This was a love at first sight kind of story. You suspect that with only 148 pages, but was a lot of…oh I want him but I can't have him. Even for how short the story it was, this part got tiresome.
I knew there was going to be romance, but instead we got erotica. I don't mind crude language and dirty words, but when they sneak up on me without any notice I'm like…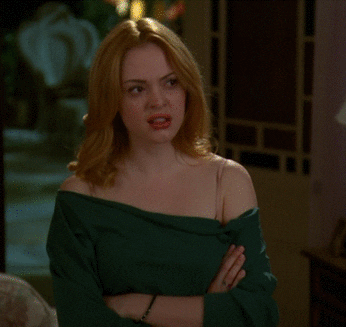 I enjoyed the idea of the story, but it just felt too rushed. It was laid out as a feel good story…boy meets girl, they fall in love, they live happily ever after.
The funniest part of the story was Emma's two cats, Mika and Midnight. They are her familiars and they love to taunt each other. I found myself wondering what kind of trouble the would be getting themselves into.
RATING: