Title: Shopping for a Billionaire, Book 1
Author: Julia Kent
Narrated by: Tanya Eby
Genre: Romance, Contemporary, Chick Lit
Publisher: Prosaic Press
Publication Date: September 2014
Lenght: 2 hrs and 31 mins
How did I get this book: Audiobook Boom
Description (Goodreads)
When mystery shopper Shannon Jacoby meets billionaire Declan McCormick with her hand down a toilet in the men's room of one of his stores, it's love at first flush in this hilarious new romantic comedy from New York Times bestselling author Julia Kent.
My Thoughts
This is not my normal type of read…not that I don't like it, I just don't normally reach for it. This is a quick 2 1/2 hour listen or 125 page read. I like to spice up my reading with a quick novella or short story here and there – this was that spice. Kent wrote a fun and fast pace novella that will make you laugh several times.
Shannon Jocoby is a funny character that spends most of the time in her head conducting witty dialogue with herself. She meets Declan McCormick during an awkward, funny situation and where most people would want to run and hide in a corner, Shannon's quick wit allows her to escape with her head held high…sort of.
Declan McCormick is made out to be a wealthy, hot, hot, hot business man who is intrigued by Shannon who is a normal middle class girl that speaks her mind. Is this starting to sounds familiar?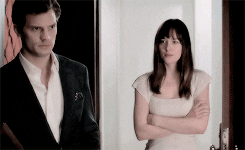 It is very predictable and you can see where it is going to go right from the moment their toilet water hands touch. I know this is book one, and maybe that is why I feel the way I do, but I just didn't feel like I got enough from it. If I was to rate the story by itself, I would be giving it a 3 stars just because it is fun and fast to break up your reading. However, it is so short leaving you wanting more.
Now, Tanya Eby made this novella more enjoyable. Her emotions throughout the story brought the characters to life. I'm not sure I would have enjoyed the story as much if I didn't listen to it on audio. The rating for Eby's narration would be a lot higher…probably extremely close to a 5 stars.
This audiobook was given by the author, narrator, or publisher at no cost in exchange for an unbiased review via Audiobook Boom.
Have you read this series of books? If so what is your thoughts?
RATING: