I hope everyone is having a wonder Sunday. Every Sunday I will be linking my weekly recap to The Sunday Post, Talk of the Town, Saturday Situation, and Stacking the Shelves! These are amazing blogs, so please skip over and show them some love.
OFF THE BLOG…
This week has been an unexpected week for my family. My step-daughter has come back to live with us after 3 years. This has been a complete shock for everyone, so this week has been turned upside down a bit. We are happy to have her home, but it has been a swirl of emotions. With that being said, most of my week has been taken up by moving things around and finding out who was going to sleep where.
Yesterday was a beautiful day. We spent it sitting on hard metal benches watching our children during there Annual Cadet Review. I'm proud that they are in something they enjoy, but for us parents, it is not very exciting until your kid's name gets called.
Not the best picture…but the poor kids stand in one spot for hours. I still try to figure out what is fun about it. Must be all the camping trips.
ON THE BLOG…
I only managed to post as much as I did because I spent last week batch writing.
Next week…
Next week brings an Audiobook Review, Waiting on Wednesday, You Choose, and Friday Finds.
ON BOOKTUBE…
Next week…
I wish I could tell you but I'm not sure. I need to do a wrap up and hopefully some back logged tag videos. Just not sure when I'll get a chance to record and edit.
WHAT AM I READING NOW?
WHAT DID I FINISH READING?
WHAT AM I READING NEXT?
This week on YOU CHOOSE I posted 3 books that I was interested in reading and you voted on which one I should read. The winner was…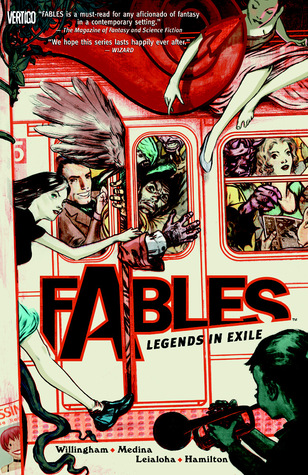 This week I picked 3 graphic novels to read. I have many books I am still reading so I thought I would add some graphic novels in to spice things up.
CHALLENGES/READATHONS/READALONGS
There is still time to join the COYER challenge or The Sisterhood of the Traveling Pants / The Game of Thrones read-along.
WHAT HAVE I STACKED MY SHELVES WITH THIS WEEK?
Audiobook ARCs
Free Audiobooks
Free Kindle Books
Books Won
WHAT HAVE I WATCHED THIS WEEK?
Now much TV watching this week, but I did manage to catch up on Supernatural and I am almost finished Hemlock Grove. Of course I still have the last season of Supernatural to watch and I need to watch it now to see what happens…just finding the time is difficult these days.
How was your week? Are you participating in any read-a-longs? Let's chat!! If you have a weekly update please leave it in the comments…or anything you would like me to check out 🙂 Happy Reading.