FRIDAY FINDS showcases the books you 'found' and added to your To Be Read (TBR) list… whether you found them online, or in a bookstore, or in the library. Hosted by Babs @Babs Book Bistro
All pictures are linked to goodreads
Believe it or not, I only added 2 new reads to my goodreads tbr. Now if only I could do that before I wouldn't have so many books on it.
---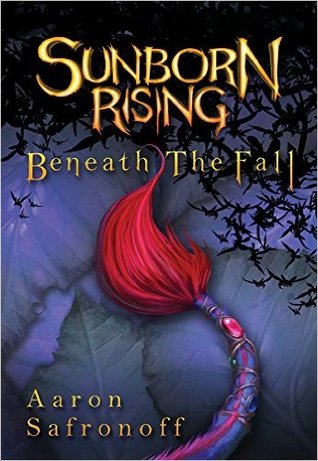 On a distant world of forests floating on an ocean around a star, a blight threatens to plunge all life into darkness.
But three friends seek the light.
Together, they will Fall and be lost.
And at the very Root of darkness, they will find themselves.
But will it be enough to help them find their way home?
The World of Cerulean
Light and water flow from the ocean into the roots of the Great Trees, up through the boughs, and out over the lush canopies. But the once vibrant treescape has grown dim over generations of arboreal life, and the creatures of the forest have forgotten the light.
Barra, a young, willful Listlespur, finds her late father's hidden journal, and reads about the old world and the mysterious plague her father believed destroyed it. He wrote that he warned the Elders. He urged them to take action. Those were his last words.
Together with her two best friends, Barra will explore every bark, wood, and leaf of the Great Forest to relight her world and complete her father's story, even if she has to travel beneath the Fall.
 Ziggy has been taken from away from Earth, stolen away so it seems to complete his training on another planet. Little does he know that his Alien father has grand plans for him, plans for him to take the royal throne and lead the Empire! Ziggy's mother (a mere human) wants him back so she is going to fight for her Son's custody, even if his father is the Emperor of an Alien race! An Alien race that has plans to expand its Intergalactic Empire. Ziggy's best friend Hiroki, the tiny super genius, plans on finding Ziggy too, even if he does miss his year twelve math exams.
The Intergalactic Custody Battle is the first of a Trilogy that crosses the universe. Get ready for a wild ride across the galaxy!
Have you found anything interesting this week? Do you know anything about the books above? Let me know in the comments and please leave your Friday Finds if you have one.