Do you like short stories? Do you like horror, suspense, thriller? Do you like shaking your head saying WTF? If so, I just might have your next favorite author.
Title: The Express
Author: R.K. Howard
Narrated by: Alex Hyde-White
Genre: Short Story, Horror
Publisher: R.K. Howard
Publication Date: April 2016
Lenght: 56 mins
How did I get this book: Audiobook Boom
Synopsis
Are you ready for one hell of a bumpy ride? A man's daily commute becomes a hellish nightmare in this harrowing account of a horrific bus crash that transforms a fateful ending into a painful beginning for an unlucky lot forced to endure. Based on an age-old premise with a fresh perspective that visits the undesirable side of life after death.
My Thoughts
This is a slow burning short story horror. Not the gory or scary kind. We start the story with a man describing his daily bus routine…nothing special, but it lays a good foundation for the horrific bus crash that comes next. The entire story is done from the man's perspective. We travel through the different residents on the bus, to the expressive intake of the bus crash, and carrying over to the life after.
Considering this is a short story it leaves my thoughts about it very short. It was a dark story that kept me thinking about it long after it was over. Howard made me feel like I was there witnessing it all.  Alex Hyde-White brought the story to life with his narration. Even though it was a slower pace, I didn't feel like the story was dragging on. This will definitely be a story that I read again.
RATING:  
---
---
---
Title: The Aparting
Author: R.K. Howard
Narrated by: James Simenc
Genre: Short Story, Thiller, Suspense
Publisher: Mazewriter Publishing
Publication Date: May 2016
Lenght: 1 hr and 10 mins
How did I get this book: Audiobook Boom
Synopsis
A group of criminals kidnap an odd kid for ransom without realizing he has a psychotic mental condition – in the end, they learn a valuable lesson that what you don't know can indeed hurt you. The Aparting is a fast-paced single written in the main character's voice using interior monologue, allowing the listener to experience firsthand what the protagonist goes through as he transforms from an innocently odd young teen to a deeply disturbed psychopath.
My Thoughts
When I first started this short story I wasn't really sure what to make of it. We are inside the main characters head as he makes his way to the bathroom, leaving me with the impression that he was Autistic or had Obsessive Compulsive Disorder (OCD). During this trip he gets kidnapped for ransom…still doesn't seem much right? Well, holy crap…when the synopsis say a psychotic mental condition, they were friggin right. I sure didn't expect that.
Same as before, this is a short story leaving the description of my thoughts very short. Howard really gets us inside this psychopath's head, but be warned, you will probably end up feeling sorry for him as well. This is one of those short stories that I wished was a little bit longer so we could have dived in a little bit more. James Simenc did a great job with narration, but I think it could have been more expressive once the psychotic break happens. However, by this time you are already invested to the end. This is another short story that I will dive back into.
RATING: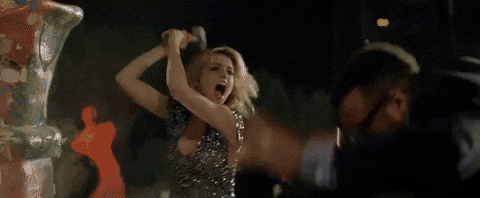 These audiobooks were given by the author, narrator, or publisher at no cost in exchange for an unbiased review via Audiobook Boom.
Will these stories keep me up at night? Probably not. But do they have me thinking? Definitely!! I now want to read more of R.K. Howard.
Want to know more about R.K. Howard and his work? Click Below.