FRIDAY FINDS showcases the books you 'found' and added to your To Be Read (TBR) list… whether you found them online, or in a bookstore, or in the library. Hosted by Babs @Babs Book Bistro
All pictures are linked to goodreads
Here are a few things that I have added to my goodreads TBR this week…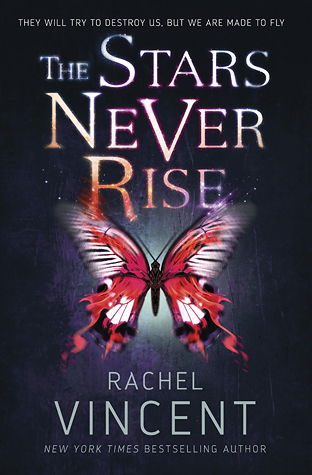 Sixteen-year-old Nina Kane should be worrying about her immortal soul, but she's too busy trying to actually survive. Her town's population has been decimated by soul-consuming demons, and souls are in short supply. Watching over her younger sister, Mellie, and scraping together food and money are all that matters. The two of them are a family. They gave up on their deadbeat mom a long time ago.
When Nina discovers that Mellie is keeping a secret that threatens their very existence, she'll do anything to protect her. Because in New Temperance, sins are prosecuted as crimes by the brutal Church and its army of black-robed exorcists. And Mellie's sin has put her in serious trouble.
To keep them both alive, Nina will need to trust Finn, a fugitive with deep green eyes who has already saved her life once and who might just be an exorcist. But what kind of exorcist wears a hoodie?
Wanted by the Church and hunted by dark forces, Nina knows she can't survive on her own. She needs Finn and his group of rogue friends just as much as they need her.
---
 In her phenomenally popular essays and long-running Tumblr blog, Roxane Gay has written with intimacy and sensitivity about food and body, using her own emotional and psychological struggles as a means of exploring our shared anxieties over pleasure, consumption, appearance, and health. As a woman who describes her own body as "wildly undisciplined," Roxane understands the tension between desire and denial, between self-comfort and self-care. In Hunger, she explores her own past—including the devastating act of violence that acted as a turning point in her young life—and brings readers along on her journey to understand and ultimately save herself.
With the bracing candor, vulnerability, and power that have made her one of the most admired writers of her generation, Roxane explores what it means to learn to take care of yourself: how to feed your hungers for delicious and satisfying food, a smaller and safer body, and a body that can love and be loved—in a time when the bigger you are, the smaller your world becomes.
---
 The story of a marriage, and of two lives in science.
When Conrad fails to return from a conference, Eleanor wonders if it is because of the affair she is having? Or perhaps it is because his research into transgenic monkey hearts is stalling; perhaps he is sick of having the less successful career of the two of them? She is a leading expert in stem cell research. Their grown-up children suspect Eleanor of murdering their father; El secretly fears that what has driven Con away is his discovery of their daughter Cara's parentage.
While his family in Manchester, England, scrabble for clues and reasons, Conrad—alone, confused, and on the run from a crazed animal rights activist—loses himself in the cold foggy streets of Bologna, Italy. He revisits the stages of his long marriage to El, from the happiness of the year of Cara's birth to the grief and anger he now feels. Both partners are forced to re-examine their relationship, and, in the process, to move closer to an understanding of what it is that matters most to each of them.
Conrad and Eleanor is a radical, remarkably nuanced look at marriage.
---
Have you found anything interesting this week? Do you know anything about the books above? Let me know in the comments and please leave your Friday Finds if you have one.