FRIDAY FINDS showcases the books you 'found' and added to your To Be Read (TBR) list… whether you found them online, or in a bookstore, or in the library. Hosted by Babs @Babs Book Bistro
Here are a few things that I added to my Goodreads TBR…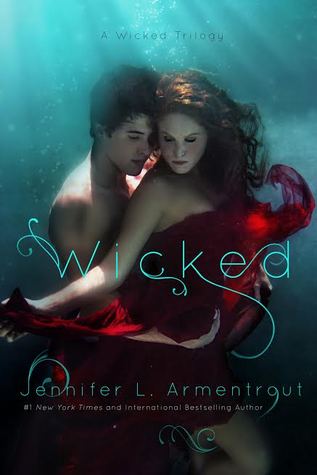 Things are about to get Wicked in New Orleans.
Twenty-two year old Ivy Morgan isn't your average college student. She, and others like her, know humans aren't the only thing trolling the French Quarter for fun… and for food. Her duty to the Order is her life. After all, four years ago, she losteverything at the hands of the creatures she'd sworn to hunt, tearing her world and her heart apart.
Ren Owens is the last person Ivy expected to enter her rigidly controlled life. He's six feet and three inches of temptation and swoon-inducing charm. With forest-green eyes and a smile that's surely left a stream of broken hearts in its wake, he has an uncanny, almost unnatural ability to make her yearn for everything he has to offer. But letting him in is as dangerous as hunting the cold-blooded killers stalking the streets. Losing the boy she loved once before had nearly destroyed her, but the sparking tension that grows between them becomes impossible for Ivy to deny. Deep down, she wants… she needs more than what her duty demands of her, what her past has shaped for her.
But as Ivy grows closer to Ren, she realizes she's not the only one carrying secrets that could shatter the frail bond between them. There's something he's not telling her, and one thing is for certain. She's no longer sure what is more dangerous to her—the ancient beings threatening to take over the town or the man demanding to lay claim to her heart and her soul.
---
 Seventeen-year-old Snow has spent the majority of her life within the walls of the Whittaker Institute, a high security mental hospital in upstate New York. Deep down, she knows she's not crazy and doesn't belong there. When she meets a mysterious, handsome new orderly and dreams about a strange twisted tree she realizes she must escape and figure out who she really is.
Using her trusting friend Bale as a distraction, Snow breaks free and races into the nearby woods. Suddenly, everything isn't what it seems, the line between reality and fantasy begins to blur, and she finds herself in icy Algid–her true home–with witches, thieves, and a strangely alluring boy named Kai, none of whom she's sure she can trust. As secret after secret is revealed, Snow discovers that she is on the run from a royal lineage she's destined to inherit, a father more powerful and ruthless than she could have imagined, and choices of the heart that could change the fate of everything…including Snow's return to the world she once knew.
This breathtaking first volume begins the story of how Snow becomes a villain, a queen, and ultimately a hero.
---
 A twisted young medical student kidnaps the girl of his dreams and embarks on a dark and delirious road trip across Brazil in the English-language debut of Brazil's most celebrated young crime writer.
Teo Avelar is a loner. He lives with his paraplegic mother and her dog in Rio de Janeiro, he doesn't have many friends, and the only time he feels honest human emotion is in the presence of his medical school cadaver—that is, until he meets Clarice. She's almost his exact opposite: exotic, spontaneous, unafraid to speak her mind. An aspiring screenwriter, she's working on a screenplay called Perfect Days about three friends who go on a road trip across Brazil in search of romance. Teo is obsessed. He begins to stalk her, first following her to her university, then to her home, and when she ultimately rejects him, he kidnaps her and they embark upon their very own twisted odyssey across Brazil, tracing the same route outlined in her screenplay. Through it all, Teo is certain that time is all he needs to prove to Clarice that they are made for each other, that time is all he needs to make her fall in love with him. But as the journey progresses, he digs himself deeper and deeper into a pit that he can't get out of, stopping at nothing to ensure that no one gets in the way of their life together. Both tense and lurid, and brimming with suspense from the very first page, Perfect Days is a psychological thriller in the vein of Patricia Highsmith's The Talented Mr. Ripley—a chilling journey in the passenger seat with a psychopath, and the English language debut of one of Brazil's most deliciously dark young writers.
---
 Under the bubbling hot springs and geysers of Yellowstone National Park is a supervolcano. Most people don't know it's there. The caldera is so large that it can only be seen from a plane or satellite. It just could be overdue for an eruption, which would change the landscape and climate of our planet.
For Alex, being left alone for the weekend means having the freedom to play computer games and hang out with his friends without hassle from his mother. Then the Yellowstone supervolcano erupts, plunging his hometown into a nightmare of darkness, ash, and violence. Alex begins a harrowing trek to search for his family and finds help in Darla, a travel partner he meets along the way. Together they must find the strength and skills to survive and outlast an epic disaster.
What are your new finds? If you have a Friday Finds post, leave it in the comments for me to check out. I hope you all have a wonderful weekend.