I hope everyone is having a wonder Sunday. Every Sunday I will be linking my weekly recap to The Sunday Post, Talk of the Town, Saturday Situation, and Stacking the Shelves! These are amazing blogs, so please skip over and show them some love.
The first week in May is already gone and I still haven't seen any nice weather…clouds and rain for me all week. I've been really trying not to bitch about the rain since Fort McMurray, Alberta could use it right now to help stop the massive fire they have been fighting all week. My heart breaks seeing all the destruction.
My week has been really quiet, which sometimes is not a good thing. I feel like I am on treadmill of laundry and cooking. I feel like the days are just going by and I am not sure what happened to them. Like the lights have gone out. I was all excited to have my husband home for the weekend…he pretty much works every weekend, but then yesterday the car wouldn't start when he got off of work. Now he had to figure out why…anyways, enough with the rambling.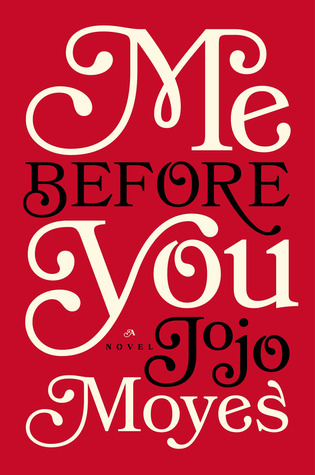 Lou Clark knows lots of things. She knows how many footsteps there are between the bus stop and home. She knows she likes working in The Buttered Bun tea shop and she knows she might not love her boyfriend Patrick.
What Lou doesn't know is she's about to lose her job or that knowing what's coming is what keeps her sane.
Will Traynor knows his motorcycle accident took away his desire to live. He knows everything feels very small and rather joyless now and he knows exactly how he's going to put a stop to that.
What Will doesn't know is that Lou is about to burst into his world in a riot of colour. And neither of them knows they're going to change the other for all time.
This week is #BookBuddyAThon and Bout of Books 16 so I will be reading several books at a time this week.
What's coming up on the blog….
What will be added this week? I am not really sure at this point. You will see a WWW Wednesday , a Friday Finds and a Reading Habit Tag, but that is all I have planned at the moment. With 2 readathons going I may not have much time to do anything. I am hoping to post updates and I want to get a book review up on Hours of the Bees…we will see how it goes.
What's Coming up on booktube….
The same really goes for booktube this week. With so much reading, I am less likely to be filming than I am posting. I will be doing another weekly wrap-up and that is as far as my thoughts have taken me. I might daily vlog my reading progress but we will see how I feel.
I am really surprised that I am going to say this, but I have not hauled any books this week. No free ebook, no Net Galley, no thrift book…nothing. And believe it or not, I only got one book from the library this week.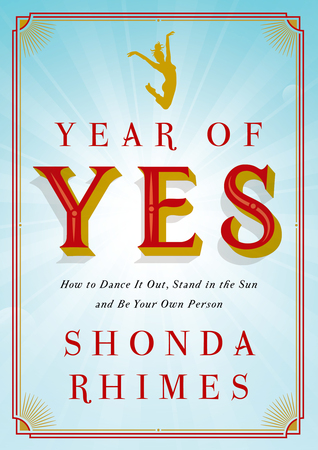 The mega-talented creator of Grey's Anatomy and Scandal and executive producer of How to Get Away With Murder chronicles how saying YES for one year changed her life―and how it can change yours, too.
With three hit shows on television and three children at home, the uber-talented Shonda Rhimes had lots of good reasons to say NO when an unexpected invitation arrived. Hollywood party? No. Speaking engagement? No. Media appearances? No.
And there was the side-benefit of saying No for an introvert like Shonda: nothing new to fear.
Then Shonda's sister laid down a challenge: just for one year, try to say YES to the unexpected invitations that come your way. Shonda reluctantly agreed―and the result was nothing short of transformative. In Year of Yes, Shonda Rhimes chronicles the powerful impact saying yes had on every aspect of her life―and how we can all change our lives with one little word. Yes.
---
The first week is ticked off for May. How was your week? If you have a weekly recap or even a post that you would like me to check out, leave the link in the comments. Thank you for stopping by and happy reading.